Biscotasing Diesel Generating Station (DGS) has three generators ranging from 60-143 kW providing electrical power and distribution to the small road-access community near Sudbury, Ontario. The Bisco station is home to a 60kW generator, which is our smallest unit in service.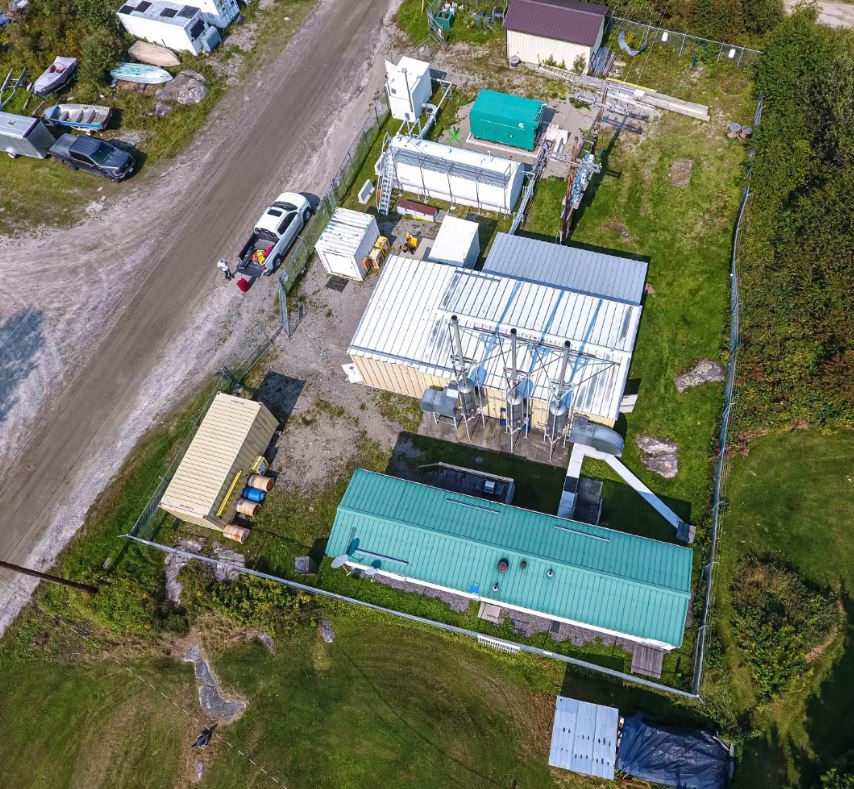 Drone image taken of the Hydro One Remotes diesel station and compound in Biscotasing, 2021.
In the image above you may notice the three distinct exhaust stacks, one for each unit. It is best industry practice for off-grid generating stations to have 3 units to ensure both fuel efficiency and reliability.

For more information on Biscotasing visit: here