The Deer Lake Diesel Generating Station (DGS) has 3 Generators ranging from 635-1500 kW providing electrical power and distribution for the over 1045 (2022) on-reserve residents of the remote, fly-in, Oji-Cree speaking community in Northern Ontario on beautiful Deer Lake.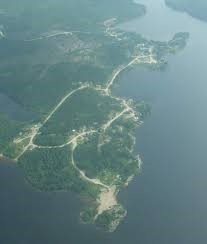 Deer Lake First Nation from the air.
Shoulderblade Falls Hydel


The DGS is supplemented by a mini-hydroelectric station called the "Shoulderblade Falls Hydel" that is located approximately 6km from the community at Shoulderblade Falls. This mini hydro-electric run-of-the-river project has two 225kW turbines and generates approximately 1/6 of the community's electrical power. This unique project is a very successful 25-year partnership between Hydro One and Deer Lake First Nation under Hydro One Remotes' REINDEER Renewable Energy Program.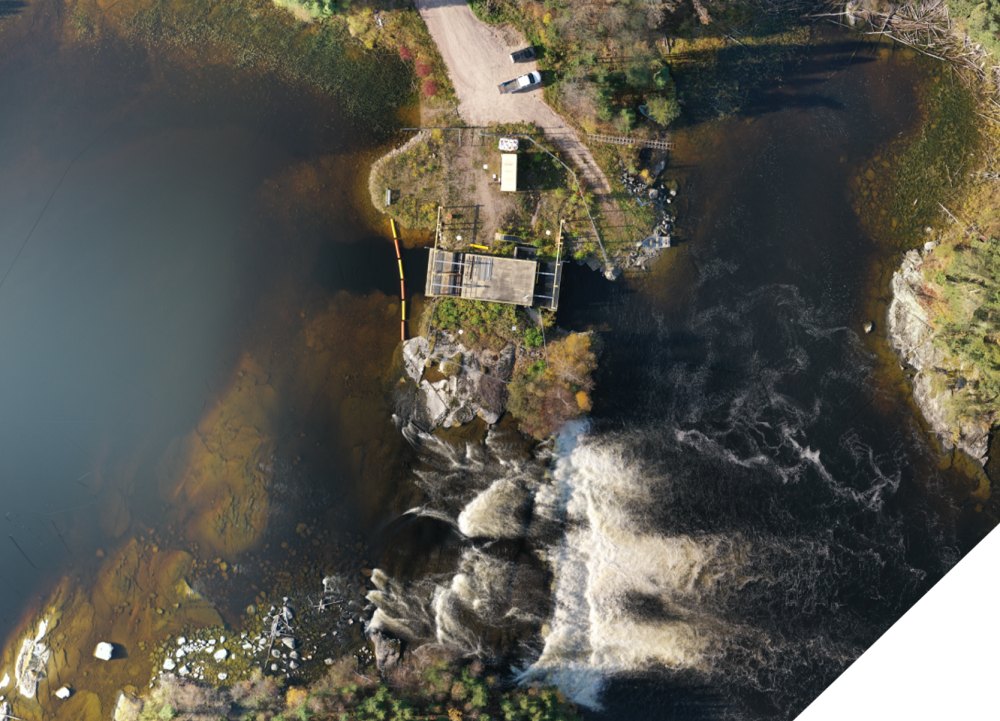 Drone image taken of the Shoulderblade Falls Hydel, 2021.
Deer Lake School Solar

Deer Lake is a strong supporter of renewable energy. In addition to the hydel, Deer Lake is also the proud owner and operator of the Deer Lake School Solar system. At the time of installation in Fall 2012, the 120kW system was the one of the largest off-grid solar installations in Canada.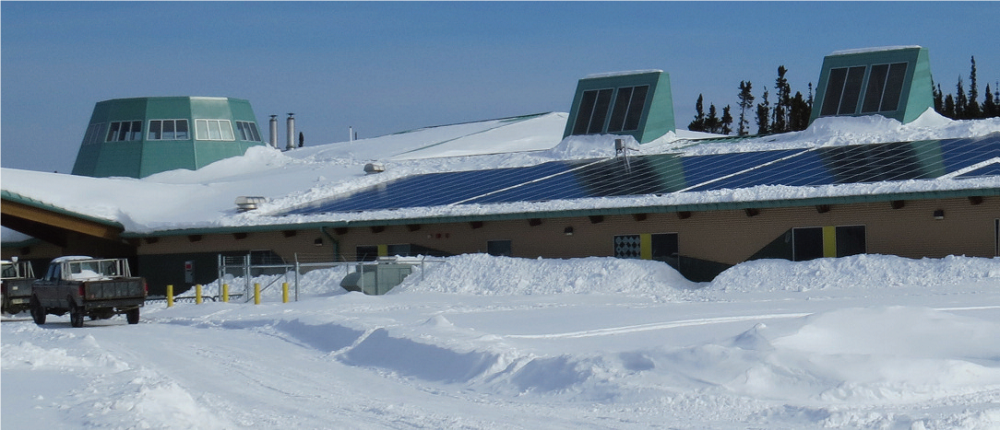 Solar panels on the roof of David Meekis Memorial School in Deer Lake First Nation
Deer Lake First Nation is a member of the Wataynikaneyap Transmission Project and is expected to be grid connected in 2024. Visit wataypower.ca for project details.

Deer Lake First Nation is a member of Keewaytinook Okimakanak (Northern Chiefs Tribal Council): kochiefs.ca

For more information on Deer Lake First Nation visit: here and deerlake.firstnation.ca